The Van
FIAT Ducato Maxi L5H2


Über niederbayrische Umwege kam dieser Transporter vom französischen Supermarktriesen Carrefour zu uns nach Kirchheim/Teck um zukünftig ein spannenderes Leben als "home on wheels" zu führen.
Hier möchten wir den Um-/Ausbau des Transporters dokumentieren. Verzeiht, wenn es keine regelmäßigen Einträge geben wird, wir sind eben auch noch in unserem selbstständigen Alltag eingespannt.


This van from the French supermarket giant Carrefour came to us in Kirchheim/Teck via Lower Bavarian detours in order to lead a more exciting life as "home on wheels" in the future.
Here we would like to document the conversion/expansion of the transporter. Sorry if there are no regular entries, we are still busy in our independent everyday life.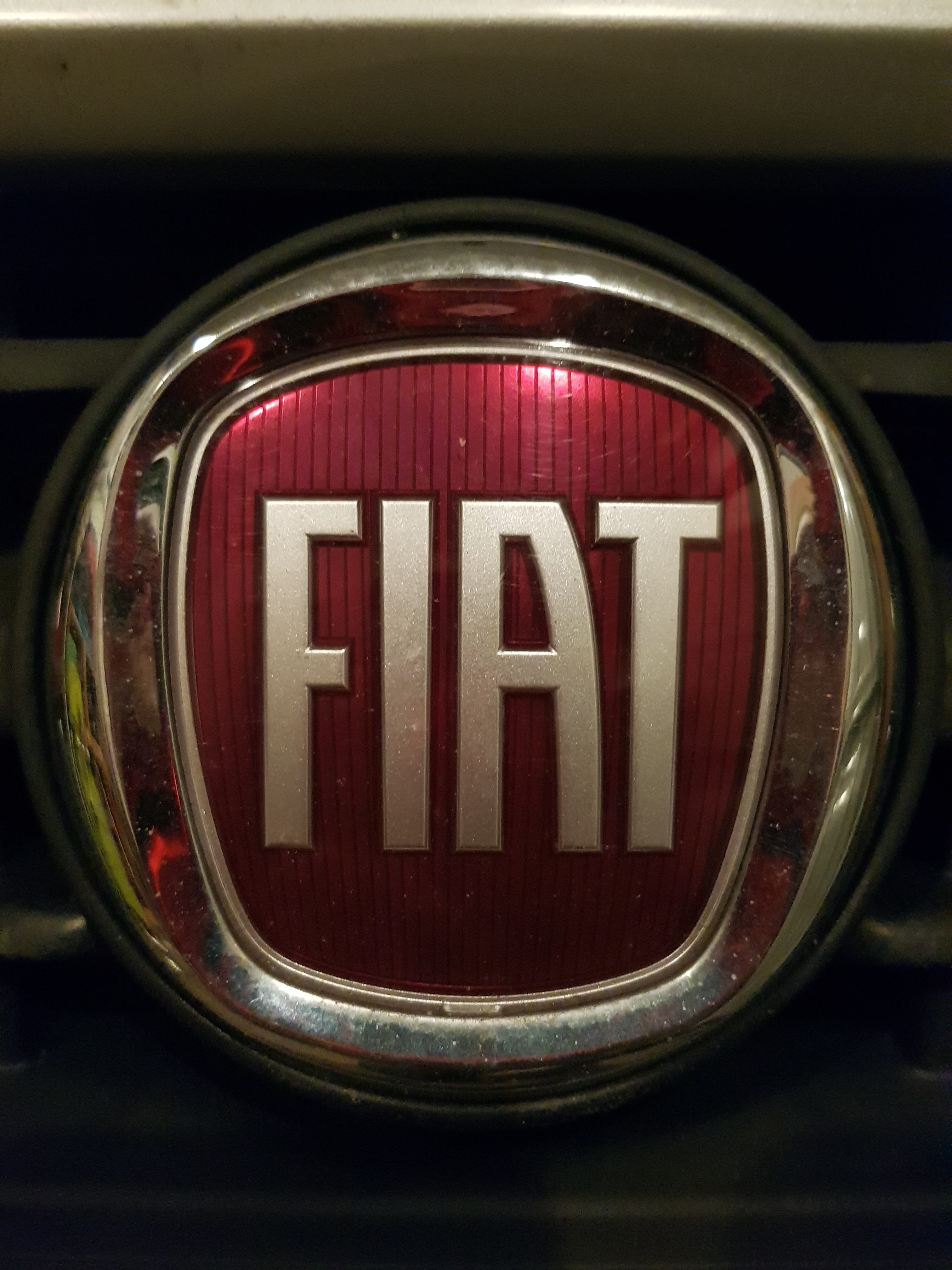 15.11.2021
Auf dem Weg ins neue Zuhause.

Vom bayrischen Eging am See, genauer gesagt voder Westernstadt "Pulman City" fahren wir gemeinsam in knappen 3 Stunden nach Ohmden. Genügend Zeit um uns etwas kennenzulernen.

On the way to the new home!

From bavarian Eging am See, more precisely from the western town "Pulman City", we drive together to Ohmden in just under 3 hours. Enough time to get to know each other.
17.11.2021
Alles, wirklich alles, muss raus!

Zur Bestandsaufnahme muss der Bus komplett von seinen bisherigen Bodenplatten, Wand- und Türverkleidungen befreit werden. Darunter findet sich ne Menge Dreck und teilweise auch Rost.

Everything, really everything must go!

To take stock, the bus must be completely freed from its previous installations (floor panels, wall and door panels). Underneath there is a lot of dirt, tree sap and sometimes rust.


20.11.2021
Zu zweit geht alles zweimal schneller!

Wenn es sich irgendwie einrichten lässt versuchen wir das Projekt "home on wheels" gemeinsam voran zu bringen. Auch in Arbeitsklamotten fühlt sich Tash wohl und sieht dazu noch gut aus, oder?

Together everything works out faster

If it can somehow be arranged, we will try to advance the project "home on wheels" together. Tash also feels good in work clothes and looks good too, right?


02.12.2021
Brrrr.......es wird Winter......leider!

Das Projekt liegt im wahrsten Sinne des Wortes "auf Eis". Die Temperaturen lassen es nicht zu weiter am Van zu arbeiten. Weder Kleber, noch Dämmung, noch Dichtmasse lässt sich verarbeiten....Geduld!!!

It's getting winter .... unfortunately

The project is literally "on hold". The winter temperatures do not allow you to continue working on the van. Neither glue, nor insulation, nor sealant can be processed .... Patience!
05.12.2021
Es regnet in Strömen.... in den Van!

Das Loch im Dachaufbau des gebraucht gekauften Vans habe ich erst bemerkt, als er schon 3 Wochen zuhause stand und nach zwei Regentagen sich im Inneren eine kleine Pfütze bildete. Shit!

It's raining cats & dogs ... into the van!

I only noticed the hole in the roof structure of the used van when it had been standing at home for 3 weeks and after two rainy days a small puddle formed inside. Shit!
11.12.2021
Etwas gegen die Kälte!

Der Ausbau ist z. Zeit teilweise "eingefroren", weil Dichtmasse und Kleber mindestens +10° Celsius benötigen um eingesetzt werden zu können. Aber die Teile der Isolation haben wir schon zurechtgeschnitten.......es wird ja wieder wärmer werden, irgendwann!

Something against the cold!

The conversion is partly "frozen" for the moment, because sealing compound or industrial glue need at least + 10 ° Celsius to be able to be used. But we have already cut the parts of the insulation to size ... at some point it will get warmer again!
27.12.2021
Der 1. Boden ist fertig

Zum Glück gibt es gute Tipps/Vorgaben im www, sodaß ich die 4-teilige Bodenplatte im Baumarkt schon auf Maß vorsägen lassen konnte und nur noch für die Ausschnitte zuständig war. Das hat wirklich gut geklappt. Hilfreich war das warme Wetter an Weihnachten.

The 1st OSB-floor is ready

Fortunately, there are good tips / guidelines in the www, so that I could have the 4-part base plate cut to size in the hardware store and was only responsible for the cutouts. That worked really well. The warm weather at Christmas was helpful.
29.12.2021
Abwassertank montiert

Eine echte Schinderei war das Ausmessen der Position für den Grauwassertank und dessen Montage. Alles geschieht auf dem Rücken, unterm Auto lediglich mittels eines dünnen Kartons vom Beton getrennt. Danach sofort ab in die Badewanne.

Wastewater tank mounted

Measuring the position for the gray water tank and assembling it was a real drag. Everything happens on the back, just separated from the concrete by means of a thin cardboard under the car. Then immediately into the bathtub.




02.01.2022
Armaflex - Dämmung

Wir haben auf Alubutyl zur Lärmreduzierung verzichtet und denken, dass Armaflex hier ausreichend gute Dienste leistet, zumal wir beim Wohnen ja keine Fahrgeräusche haben und beim Fahren mittels Trennwand vom Wohnraum abgekoppelt sein werden.

Armaflex insulation

We did not use Alubutyl to reduce noise and think that Armaflex is doing a good enough job here, especially since we don't have any body noise when living and when driving we will be decoupled from the living space by means of a partition.



10.01.2022
Fuel Fix montiert

Hier ging es wirklich extrem eng zu. Problematisch war das senkrechte Einsetzen der FuelFix von Webasto. Nur in senkrechter Stellung kann die Abreisschraube gleichmäßig Druck auf die O-Ring-Dichtung ausüben und so verhindern, dass Diesel aus dem Tank spritzt.

Fuel Fix installed

It was really extremely tight here. The vertical insertion of the FuelFix from Webasto was particularly problematic here. The shear plug can only exert even pressure on the O-ring seal in a vertical position and thus prevent diesel from splashing out of the tank.


17.01.2022

Erster Fenstereinbau

Es braucht mehr Überwindung als gedacht, um den Van anzubohren und anschließend mit einer Stichsäge ein riesiges Loch freizulegen. Aber nur so gibts da ein Ausstellfenster.

First window installation

It takes more courage than expected to drill into the van and then uncover a huge hole with a jigsaw. But that's the only way there's a hinged window.
23.01.2022

Solarpanels montiert

Zugegeben, mitten im Winter Solarpanels zu montieren scheint etwas verrückt zu sein, aber diese 450Wp sollen uns das autarke Leben auf der Reise ermöglichen

Solar panels mounted

Granted, mounting solar panels in the middle of winter seems a bit crazy, but these 450Wp are meant to give us the self-sufficient life on the journey



31.01.2022

100 Liter Wassertank

Ein 100 Liter fassender Frisch-wassertank versorgt uns bis zu 5 Tagen mit Wasser zum Kochen, Waschen und Duschen. Eine Befestigung mit Stahlbändern ist zwingend.

100 litre water tank

A 100 litre fresh water tank supplies us with water for cooking, washing and showering for up to 5 days. A fastening with steel bands is mandatory.




14.02.2022

Kabel, Kabel, Kabel


Was sich über mehrere Tage hinzog war die Verlegung von gut 30m Leerrohren und ca. 60m Kabel quer durch den Van. Eine gute Planung war wichtig.



Cables, Cables, Cables

What took us several days was the laying of around 30m conduits and about 60m cable across the van. Precise planning in advance was indispensable.
27.02.2022

Trennwand mit Türe

Eine neue Trennwand mit guter Isolierung und Dämmung muss sein, um Hitze abzuhalten und Geräusche beim Fahren zu minimieren. Ein Durchgang zur Sicherheit musste sein.

Partition wall with door

A new partition with good insulation is needed to keep out the heat and minimize noise while driving.
A doorway for safety had to be.





24.04.2022

Möbelbau

Nachdem Strom- und Wasserversorgung verlegt ist, geht es an den Möbelbau. Allmählich wandelt sich der Transporter zur Wohnung.furniture making

Furniture

After the power and water supply has been laid, the furniture construction begins. Gradually, the van turns into an apartment.




27.04.2022

Elektrik

Heute hatte ich professionelle Hilfe durch Sven Mammach. Er ist DER Spezialist für Van-Elektrik und unterstütze mich beim Anschluss aller Geräte.

Electrics

Today I had professional help from Sven Mammach. He is THE specialist for van electrics and supports me in connecting all devices.
10.05.2022

Küchenzeile

Vollzeit-Vanlife bedingt ein wohnliches Ambiente um sich nicht als Dauercamper zu fühlen. Ein Herd inkl. Backrohr gehört zweifelsfrei dazu.

Kitchenbuilding

Full-time van life requires a homely ambience in order not to feel like a perma-nent camper. A stove including an oven is undoubtedly part of it.
23.05.2022

Toilette

Keine Chemie im Van! Eine selbstgebaute Trocken-Trenn-Toilette schafft Unabhängigkeit und ihr Inhalt kann jederzeit über normalen Biomüll entsorgt werden.

Toilet

No chemicals in the van! A self-made dry separation toilet creates independence and its contents can be disposed of with normal organic waste at any time.
26.06.2022

Dinette

Ein gemütlicher Sitzplatz zum Essen, Chillen und Arbeiten ist entstanden. Bei Kälte wärmt die Heizung den Fußraum. Die Tischplatte ist verschieb- und abnehmbar.

Dinette

A comfortable seat for eating, chilling and working has been created. When it's cold, the heater warms the footwell. The table top can be moved and removed.
17.07.2022

Sonnenschutz

Hauptsächlich als Sonnen-schutz im Süden nötig, aber durchaus auch hilfreich bei Regenwetter, sorgt eine Markise für trockenen Boden vor dem Van.

Awning

Mainly needed as sun protection in the south, but also helpful in rainy weather, an awning ensures that the ground in front of the van stays dry.





20.07.2022

Doppelbett

Durch eine ausgeklügelte Konstruktion passt die Matratze mit 140x200cm quer in den Van und es bleibt ausreichend Platz für Schränke und Stauraum

King-size bed

Thanks to an ingenious construction, the 140x200cm mattress fits across the van and there is enough space for cupboards and storage space





27.07.2022

Startklar

8 Monate hat es gedauert um unser Zuhause auf Rädern zu schaffen. Die 3 wöchige Test-fahrt wird zeigen, wo noch nachgearbeitet/verbessert werden muss.
Los gehts!

Ready to go

It took 8 months to create our home on wheels. The 3-week test drive will show where there is still work to be done/improved.
Here we go!
August 2022

Testfahrt.


3 Wochen Nordfrankreich haben gezeigt, dass wir mehr Haken im Van und die Auszü- ge eine festere Fixierung benötigen. Ansonsten war alles perfekt.


Test drive

3 weeks in northern France have shown that we need more hooks in the van and the pull-outs need a firmer fixation. Otherwise everything was perfect.
Spring 2023

Es geht los!

Sobald das Geschäft aufge-löst, unser Haus verkauft und alle Formaliäten erledigt sind, startet die Abenteuerreise in die Welt der unabhängigen Uhrmacher in Europa.

It starts!

As soon as my workshop and house has been sold, the adventurous journey into the world of independent watchmaking in Europe will start.